You are invited to a dinner party and don't want to arrive empty handed – a bottle of wine or another beverage is an obvious choice for a gift. Or perhaps one of your friends is a wine enthusiast and you want to present him with that special bottle for his birthday.
You can a) go with the bag from the store – advertising and all; b) buy a wine bag with a nice print ; or c) get creative and produce a distinctive gift wrap that might well turn into a conversation starter at the get together.
Here are some ideas I found around the web. Some simple, some sophisticated, some whimsical, some a little more challenging to execute – but all of them imaginative and unique.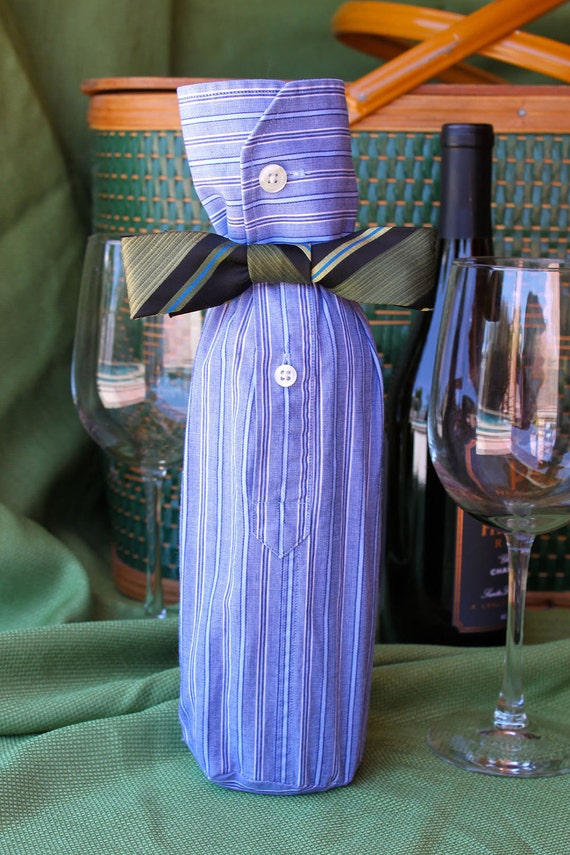 Thanks for stopping by. Like my page on facebook or sign up for e-mail notification and you will never miss a post.